what a day its been, woke up feeling really down the dumps and now, feeling significantly out of the hole...significantly as in about 60-70% out of it. i still cant put it down just yet..but whatever...life moves on...

on a brighter note...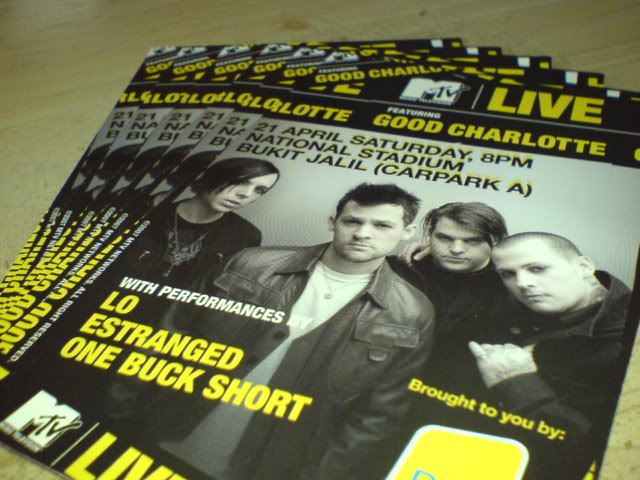 i got this..well i only own two of them only thou...
im not that big a good charlotte fan neither am i a digi user..lol...haha...whatever.
i admit that im not a big good charlotte fan, but im a big jason lo fan...haha...hope his performance tomorrow rocked the way he rocked the hitz.fm 10th birthday bash..speaking of which, was a great experience!!!!

im going cuz its kinda like a once of a lifetime thing here in malaysia...so why miss the oppurtunity. u'll never know when they will be coming back..
its kinda like a promo tour or a stop before they head on to Jakarta for their concert...
their new album...good morning revival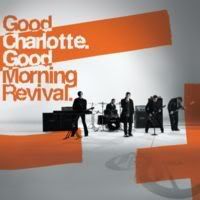 personally i prefer the previous album, Chronicles of Life and Death, but this one's ok. the songs in there are rather catchy and to name a few to those who dont know. they have 'keep your hands off my girl', 'the river', 'dance floor anthem' and 'something else'.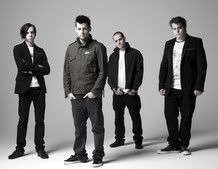 .

besides good morning revival, the album i really cant wait to get my hands on is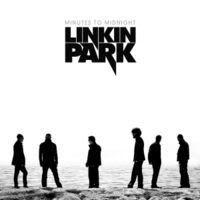 pre ordered mine in the pre-sale at tower records klcc and man was the store packed that day..one word describes it.."CRAZY!!!".
really i do not think minutes to midnight will dissapoint as much as good morning revival. i personally think that good morning revival its not as good as the previous ones released by good charlotte. from the single from minutes to midnight " what i've done" hopefully the other songs are just as good. i mean meteora and hybrid theory as well as collision course did not dissapoint.
why was it crazy at tower records?


chester bennington of linkin park was there. he came for a little promo, meet and greet thing with his fans. got his autograph. it was really rush so the meeting was brief and short. spread poster, shoke hands, have a word or two, got his autograph and left..no pictures allowed either..aih..but its ok...counting the days to may 15th to get the new lp cd..

ok..this post sounds happier...haha

adios..