one of the stuff that happened between then and now as the visit to a little place right behind a place we fondly know as Jalan Alor...in case to those who don't even know Jalan Alor, its ummmm opposite Sg. Wang or Bukit Bintang....

if you still have any doubts, i suggest you get yourself a map of KL from your newspaper stall....

ok having that aside....this is the place.




located at Tengkat Tong Shin, which is behind Jalan Alor this place serves some what decent food if fine dining is your cup of tea....pretty affordable too..

a wide range of dishes from which you can select from, mostly grazed and cooked with a dash of alcohol, it really justifies the price you pay for the dishes. long story short la...its good....a bit costly but worth it.

went there with some of my colleagues for some department makan makan thing ler..

i dont exactly remember the name of the dishes but this are some of what we had that night lar..

Appertizers...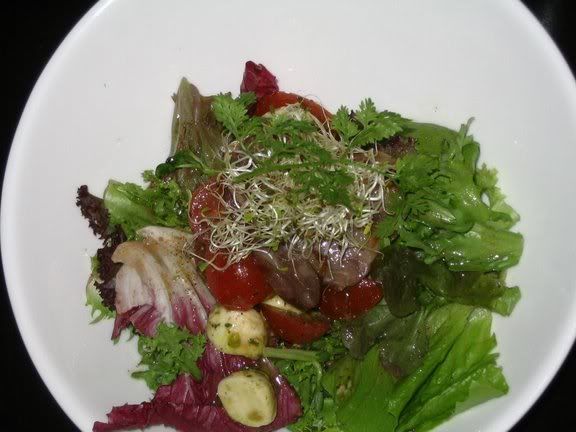 Sliced duck breast salad with mozzarella cheese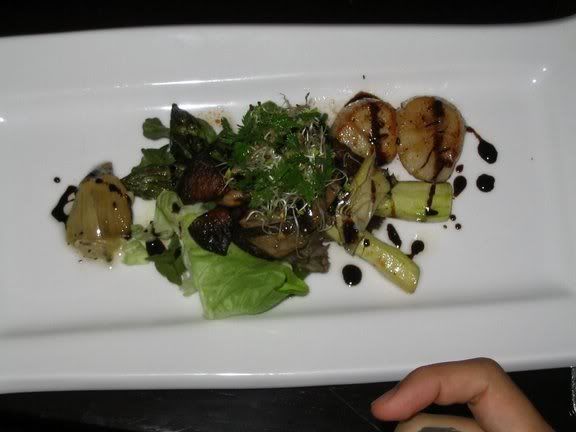 Grilled Scallop Salad

Main Course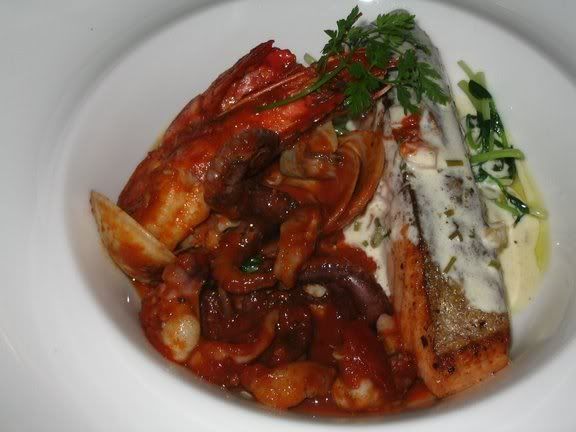 Some seafood platter ( Norwegian salmon, some calamari, clams and prawns)

and theres to the steak but no pictures as the one who ate it was really hungry..lol

and the dessert: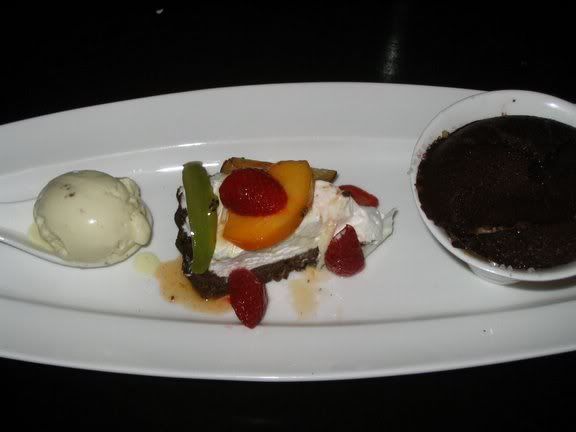 erm...Peach ice cream, some cake with fruit slices and warm chocolate souffle; which by the way tasted sinfully delicious when eaten with the ice cream.

To add to that a wide range of good wine which you can enjoy with enjoying the food.

Price wise Im not pretty sure as it was paid for, but the cost for 1 person reaches to about rm60+ ( appetizers main and desserts)
Plus Max ( the owner) i suppose is a pretty friendly fellow. You can't miss him he is the bald fellow who will be preparing your food on the grill behind the bar..Yup you can see him and he cooks behind the bar, NOT in the kitchen.

IF you have the chance, and looking to whet your appetite with good fine dining at affordable price, look no more...

they are here
Max Kitchen & Wines
27 Tengkat Tong Shin
50200 Kuala Lumpur
03-2141 8115